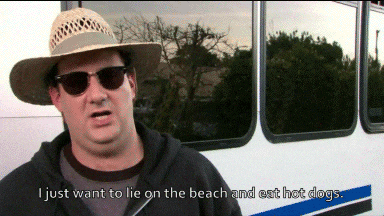 With summer rolling around and higher temps taking over our children's minds wander to lazy days, sleeping in, and heading to the pool. As parents it is a blissful break from the usual routine and nights of homework.
Just One Minute
Before you get too far ahead of yourself, I encourage you to take this opportunity to talk to your kids about money. There are so many opportunities to teach our children about money, every birthday, every trip to the toy store, every trip to the grocery store, every trip outside of your house where you intend to pull your wallet out and buy something. Summer break should be no different!
Get Started
Let's start small. Let's start easy. But above all let's start. Below are a six activities you can do right now, which can be fun and easy to get the conversation started.
1. Dig those coins out of the couch cushions (or wherever you keep them) and discover copper pennies and silver quarters. You can keep it simple and discuss the different sizes of the coins or go a step further and tell them a penny is one, a nickel is five and so on.
2. For a little more fun, pull out those coins you have from your last trip to another country. You know, the ones you kept because you thought they were cool? Well your kids will think they are cool too! Talk to them about the difference between our coins and coins from Mexico, Canada, Europe. You get the idea.
3. Pull out that piggy bank and count how many coins and bills they have.
4. Don't have a piggy bank? Perfect! Get out that empty peanut butter jar you have been saving and have them decorate it. Don't have a peanut butter jar? Take that empty tissue box (with a pre-made slot) and have them decorate that.
5. Ready for more? Use the three jars (or boxes) technique. Have the little ones decorate a jar for saving, a jar for spending and a jar for sharing. Talk to them about the different concepts and ask them what they would like to do with the money in each of the jars.
6. Let's pretend! Get out that monopoly money and set up shop! Grab some different things from around the house and put a price tag on each. For the young ones you can put the prices as 'three pink' bills or 'two orange' bills and for the older ones you can have more traditional pricing like $15.
Curious for more? Click here to schedule and in person or virtual coffee.
Please reload