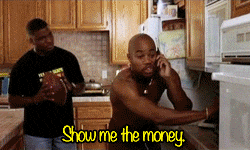 The desire to have a side hustle is real. In fact recent studies have shown that half of all Millennials have a side hustle. Whether your side hustle is design work, running an Etsy shop, or creating a new app there are some aspects of running a business which cannot be ignored.
Below is a list of six things you need to consider checking off before you go any further.
Business Plan
It all starts with this. Writing a business plan may seem daunting but doing so allows you to see where you are headed. You can determine what your expected expenses are along with your plan for growing your business. Not to mention, a business plan will be the first thing you need should you ever need a loan. Click here for information on the essential parts of a business plan or click here for a step by step walk through.
Legal Entity
Running a side hustle is no joke. Setting up a legal entity to run your business may be the furthest thing from you mind, but it shouldn't be. Setting up a legal entity, like an LLC or an S Corp, provides your business with legal legitimacy and will help protect you on the off chance you have an unforeseen liability arise from your business. Be sure to check if your business name is available on your Secretary of State's website. For those in Ohio, click here. If you need help figuring out the type of entity you should set up consider consulting with an accountant or attorney.
Bank Accounts
Once your legal entity is set up, you need to take the next steps to help protect your personal assets. This means the income and expenses from your business needs to be kept separate from your personal money and needs to be deposited to a bank account in your company name. This doesn't mean you can't have access to it, but if you muddy the waters you risk losing the protection of your legal entity.
Income
Speaking of bank accounts, it should go without saying if you are making income, you need to claim this income on your taxes. You could be assessed penalties and interest on that unclaimed income.
Keep Good Records
The machinery you bought to create items for your Etsy shop, or the software you purchased to edit videos are considered business expenses. The miles you drove to see a client, that's business too. Keep your receipts and make a note of your other expenses. Come tax time these things matter.
Watch The Numbers
You gotta spend money to make money but those aforementioned purchases add up. Too many of those and there won't be much bacon to take home.
I know this list is full of terms no one likes. The fun part of being an entrepreneur is certainly not the the minutia of running a business. But as they say, the devil is in the details. Don't be intimidated, you can do this you are the master of your domain, you can master this checklist.
Curious for more, click here to schedule a virtual or in person coffee.
Please reload