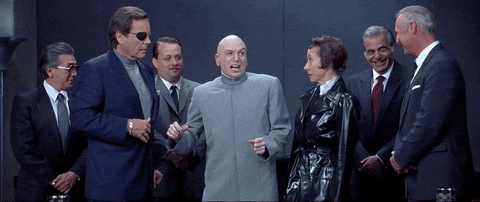 A couple months ago I wrote this piece about cryptocurrencies. The goal being to educate and gently caution people about aggressively adding this investment to your portfolios. Unfortunately, many people could not be stopped and around the world clients texted and emailed their advisors and friends asking about whether they should buy Bitcoin, all while the cryptocurrency skyrocketed higher and higher.
Let's take a look at the timeline of the Bitcoin price action.
September 15, 2017   $3,286
October 15, 2017        $5,646
November 15, 2017    $7,262
December 15, 2017    $16,540
December 17, 2017    $19,191 → Peak price
The question is where is it today? Today it is valued at $8,245 after dropping to a low of $7,000. If you or anyone you knew got involved in October or November, when most people did, this has been a pretty wild and likely unpleasant ride.
What's the Takeaway?
Bitcoin was on everyone's lips. It was being shoved in your face. You were being taunted at happy hour by people making more money than you in their portfolio because of Bitcoin. Taunted by the news about all the people whose lives were better than yours because of Bitcoin. Even the New York Times wrote this article about people 'Getting Hilariously Rich', but not you.
You'd finally had it. You were not going to sit on the sidelines while everyone else was raking it in!
Irrational Exuberance
Enter irrational exuberance. Coined by Alan Greenspan during a speech during the dot com bubble, it can be defined as unsustainable investor enthusiasm that drives asset prices up to levels that aren't supported by the fundamentals of that investment. Sound familiar?
While this term may be used in relation to the market, we all know the feeling of irrational exuberance. We experience it when Black Friday comes and suddenly this thing you were only mildly interested in before is something you must have and may even throw a few elbows to get.
Houston, We Have A Problem
Now that Bitcoin has come back down to earth, let's take the opportunity to step back and assess the situation.
Did you know what was in your portfolio before you made the decision to add Bitcoin?

Did you have a plan to get out as the price rose and more importantly as the price fell?

Did you have a plan on how much you would allocate towards this experiment?

Did you even know what Bitcoin is?
Instead of lamenting what could have been and lambasting yourself for not getting out on December 17, 2017, let's take the opportunity to learn. The next time the hot new shiny thing is the main topic at your backyard bbq, do not allow irrational exuberance to set in.
Diversified Portfolio
Rather, ask yourself the above questions. The likelihood is, if you have a diversified portfolio then you have companies like IBM, Fidelity, TD Ameritrade, and Dell in your portfolio. These companies own a host of blockchain patents, the technology behind cryptocurrencies, which means, you already had some exposure to this in your portfolio.
Before you buy into the hype, do a little research and a feel assured, a well diversified portfolio already has the hot new shiny thing in it, at a much more reasonable level being managed by someone who put some tools in place to get out as prices go up and as they come down.
Curious for more? Click here to schedule an in person or virtual coffee.
Please reload